Our children's program is fun and professional. The children learn English in a relaxed environment through diverse activities both in the classroom and in our welcoming grounds. Activities include reading and writing, art projects, cooking, and games. We teach children of all ages with flexibility for private and group classes.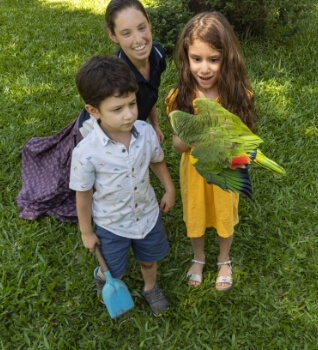 Our preschool program uses a theme-based curriculum that encourages language acquisition through multi-sensory activities both inside and outside the classroom.
For older children, we provide a more structured program reinforcing all language areas using both ESL and American teaching materials. The teachers personalize the materials and methods in order to optimize the learning of each child.
If your child already attends an English-speaking or bilingual school, we will further develop English comprehension or provide tutoring in any subject. Our staff is trained to teach the critical thinking and organizational skills needed to write well in English.
Our courses include:
Reading and comprehension
Speaking and pronunciation
Writing and vocabulary
Tutoring
Gallery