As I mentioned in a previous post, I love Christmas, so I couldn't decide on just one word for December. As a bonus this month, enjoy learning (or refreshing your memory with) the following list of Christmas vocab words!
The Season
Advent – Adviento.
The Holidays – Las vacaciones. Non-religious reference to the Christmas season
Yuletide – Navidades. Christmas time (comes from Old English, and is rarely used)
Christmas Eve – Nochebuena
Christmas Day – Día de Navidad
The Twelve Days of Christmas – 12 dias de navidad. Begin on December 25 (day of Christ's birth) and continue until January 6 (Three Kings' Day: the day the Magi arrived in Bethlehem)
Christmas Characters
The holy family – La sagrada familia
Angels – Los angeles
Shepherds – Los pastores
Magi or Wise men – Los Reyes Magos
Innkeeper – El posadero
Santa Claus/Saint Nicholas/Saint Nick/Kris Kringle – Papá Noel
Gifts
Present – Un regalo
Wrapping paper – papel de regalo
Ribbon – la cinta
Bow – el lazo
Christmas card – tarjeta navideña
Wish list – la lista de deseos
Stocking stuffers – las embutidoras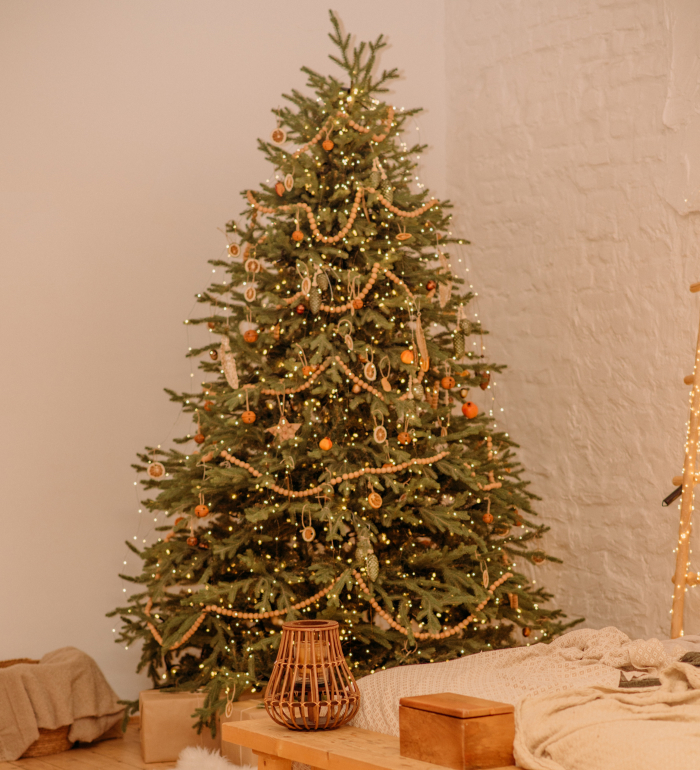 Decorations
Christmas tree – el árbol de navidad
Ornament – el ornamento
Garland – la guirnalda. También enguirnaldar.
Christmas lights – las luces de Navidad
Candle – la vela
Tinsel – el oropel
Tree topper – adorno de árbol
Stocking – calcetín navideño
Activities and Verbs
Wrap/Unwrap – envolver/desenvolver
Sing – cantar
Decorate – decorar
Celebrate – celebrar
Gather/Get together – reunirse
Bake – hornear
Check – revisar
Glitter/Sparkle – brillar
Hang – colgar
Visit – visitar
Photography by Lore Schodts.