Who doesn't enjoy playing games? This is one of our most important resources for English classes with young learners. At Primavera English we have an extensive collection of board games, card games, and party games (not to mention running games) that can be used in class to practice grammar concepts, review vocabulary, or – just as importantly – to have a fun, relaxing break in the middle of class while still speaking and absorbing English.
Some of our games are homemade, such as board games to practice verb tenses (Verb Monopoly! Irregular Verb Race!) or vocabulary units such as weather or animals. Our creative teachers are always building new games and sharing their new resources with the rest of the staff.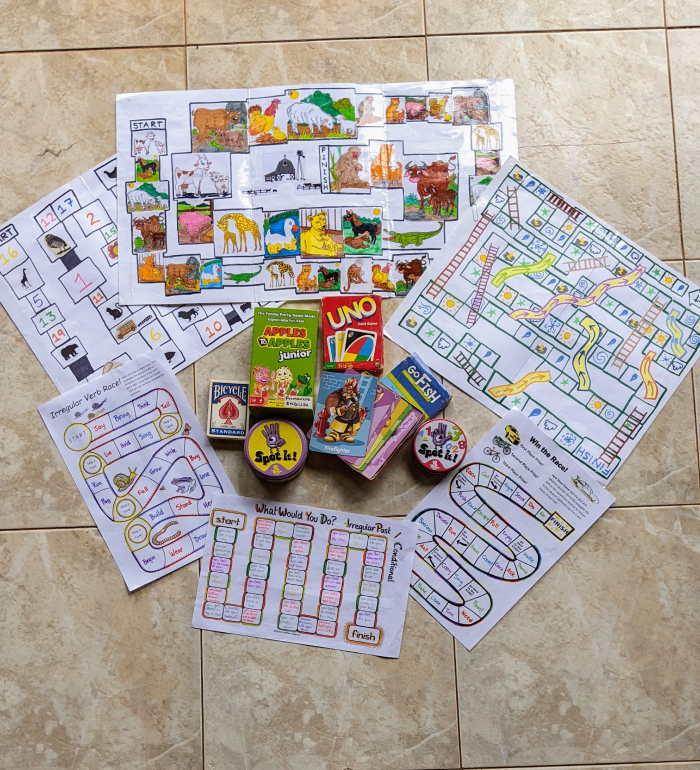 Other games we use in English class include: Go Fish, Old Maid, Spot It, Uno, Apples to Apples, Taboo, Jeopardy, Pictionary, and Scrabble. These games also serve as excellent exercises in following instructions, and can turn a sleepy, boring class into a fun adventure. Students of all ages enjoy the change of pace that a game brings, and often feel more relaxed and confident when playing a game, so learning is much more efficient.